Commercial Grounds Maintenance
When you have beautiful outdoor spaces on your property, you are encouraged to use them in a more functional manner. Just as landscaping adds to the allure of a residential property, having beautifully manicured and well-maintained grounds is one way of adding to the beauty of a commercial property too.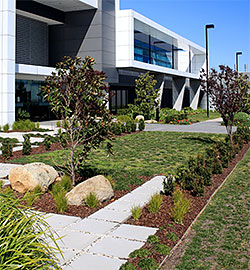 Integrity Landscape, LLC is one of the leading companies in this space and we have been providing excellent commercial grounds maintenance services to customers across the Metro Detroit area for more than 25 years now. In this time, we have forged very strong bonds with our customers and also built very strong working relationships with trades in the business and are able to provide the best materials in all our work.


Competitive Pricing
We have the experience and the expertise to provide you with the kind of commercial grounds maintenance service you need and ensure that you receive the best services at the most competitive rates. There are hundreds of commercial complexes and individual buildings in and around Plymouth and many of these also have grounds of different sizes on their property.

Regardless of the size of your property, we will be able to provide you with expert commercial grounds maintenance services. Well-maintained grounds are always a pleasure to look at and it adds to the value of the property too. Though we have some standard packages that you can choose from, we understand that every property is different and so we focus on customization and provide you with services that match your requirement perfectly.


Our Commercial Grounds Maintenance Services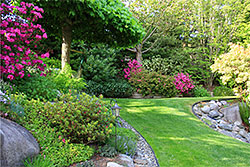 We understand your specific needs and then design solutions that will provide you with the most value. Our packages cover services such as:


Grass cutting
Hedge cutting / trimming
Landscape Border / Edging maintenance
Fine turf maintenance
Mowing and weeding
Seeding and aerating
Annual Flower Bedding displays
Powerwashing
Hanging baskets
Tree trimming
Shrubs & plants pruning
Sprinkler / Irrigation installation and service
Others
Comprehensive Services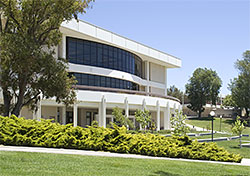 We are a full-service landscape company and have the experience, knowhow and expertise to meet all your landscaping needs. This helps you get the kind of look you need on your property. First impressions are crucial to any business, large and small and when prospective clients and customers walk into the businesses on your property, it creates a very positive impact.

This adds to the popularity and appeal of your commercial property and brings in more business for you to. If you are an independent business owner with a standalone building structure with its own grounds, commercial grounds maintenance can benefit you in the same way as it benefits a commercial complex.


Call the Experts
Integrity Landscape, LLC Grounds Maintenance, LLC can provide you with one-time commercial grounds maintenance as well as short –term & long-term plans that will help in keeping your property as beautiful and attractive as you would like to. For more information about our services and how we can customize solutions for you, call us on 734-453-6773 or contact us via this form.
We Provide Services to the Following Cities and Towns in MI: