Decorative Concrete Curbing/Edging Plymouth, MI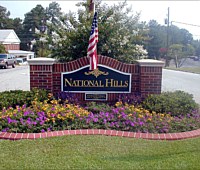 There are a lot of ways to improve the aesthetic appeal and functionality of your landscape. You can add more plantings to liven up your outdoors or install new hardscape features to make it a perfect spot for fun outdoor activities. You can also work on simple add-ons like installing decorative concrete curbing/edging to highlight the beauty of your plantings and other landscape elements. However, doing these improvements in a DIY manner is not recommended. Let the landscaping experts do the job to ensure the successful completion of the project.

Your best option is to hire Integrity Landscape, LLC for your landscape improvement projects. We are a family-owned landscaping company with extensive experience in residential and commercial landscaping. We design and install various landscape features, such as hardscapes, paver amenities and decorative concrete curbing/edging. Call us now so we can discuss further these services. We have been serving Plymouth, Detroit, Ann Arbor, Brighton, Taylor, Novi, Westland, Wayne, Southfield, Chelsea, and surrounding areas.


Outstanding Installation of Decorative Concrete Curbing/Edging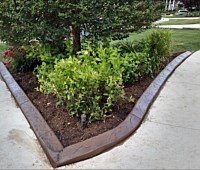 At Integrity Landscape, LLC, clients are always assured of outstanding service regardless of the project's scope and complexity. We guarantee excellent workmanship and durable concrete structures that can last a lifetime. For example, the decorative concrete curbing/edging that we design and install is not only attractive but also long-lasting.

Here are some more reasons why you should hire us for this kind of project:


Complete tools and equipment. Through the years, we have acquired various tools and equipment for curb installation. We are probably the only local landscaping company in Plymouth, MI that has a complete inventory of curb machines and equipment. We have curbing trowels, rollers and stamps, expansion joint cutters, bender boards, and other specialized tools, so we can complete the installation job faster and easily meet our clients' design specifications.


Unique designs. Our great collection of stamping designs will surely make landscaped areas more interesting and attractive. Property owners can choose the color, size, and pattern that they desire for their landscape curbing. Aside from the popular designs that we can apply, we can also create custom designs for our Plymouth clients.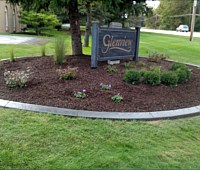 Top-quality materials. The materials and aggregates we use in our decorative concrete curbing/edging projects are top-quality. We source them from trusted suppliers, so clients like you are assured of concrete curbing that can last for years without requiring major repair or replacement.


Competent installation crews. We are proud to have in our team some of the best landscapers in the state. They are not only experienced but also very professional when dealing with clients. Every decorative concrete curbing/edging that they install is guaranteed topnotch. They use the right installation techniques and methods to give clients beautiful and sturdy landscape curbing.


Get the Services of Experts at Client-Friendly Rates
We are known in Michigan for our client-friendly rates and personalized landscaping services. If you want excellently designed and installed landscape curbing, please call Integrity Landscape, LLC today. We have experienced crews, access to topnotch materials, and a wide range of design options that you can choose from. Let us enhance the beauty of your landscape with our decorative concrete curbing/edging service. Call us now at (734) 453-6773.
We Provide Services to the Following Cities and Towns in MI: