Grounds Maintenance Plymouth, MI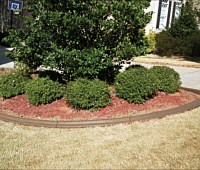 Our company has been the leading grounds maintenance services provider in the Plymouth, Detroit, and Ann Arbor areas. Property owners from these areas choose our service over other contractors and landscapers because of our extensive experience and fine workmanship. We always ensure that our clients will be more than satisfied with the kind of maintenance services that we offer them.

Call our hotline today so you can also get the kind of service that we have provided our past and current clients. With us, you don't have to worry about maintaining the beauty and functionality of your lawn or landscape. We can achieve for you a clean and vibrant outdoor space all year round.


Decades of Grounds Maintenance Experience
If you want reliable grounds maintenance services, you must choose a company that has decades of experience in the field of landscaping and maintenance works. And here at Integrity Landscape, LLC, we have these qualities. We have more than two decades of industry experience, and we never stop enhancing our capabilities to meet the needs of our clients. We make sure that our people are knowledgeable of the latest maintenance techniques and methods by sending them to seminars and training. This way, we can assure clients that our people are capable of performing the various maintenance tasks that we offer.


Professional Maintenance Crews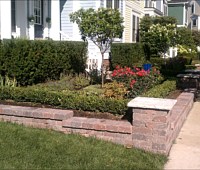 Aside from the expertise of our crews, they are also professional in dealing with clients. They come to your place in proper uniform and equipped with the right tools and equipment. They will not take shortcuts just to finish the job on time. Instead, they will perform their jobs meticulously and follow our systematic procedures when working on any grounds maintenance work. This kind of attitude always results in professionally maintained landscapes that can easily make properties stand out.


Residential and Commercial Grounds Maintenance
Integrity Landscape, LLC is one of the few companies in Michigan that offer comprehensive residential and commercial grounds maintenance services. And even if we have direct competitors in the state, we are still the choice of most homeowners and commercial property owners. Our more than 26 years of doing business in Plymouth, MI are proofs that we are the trusted and preferred company of Michigan property owners.


Customized Ground Maintenance Packages
Our customized grounds maintenance packages are carefully planned to suit the needs of lawns and landscapes, as well as the requirements of our clients. We also consider the aesthetics and functionality of the outdoor space when recommending specific maintenance services.

Clients can also choose from any of these services: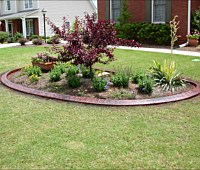 Mowing and grass cutting
Weeding
Shrubs and tree trimming
Edging and landscape border maintenance
Seeding and aerating
Shrubs and plant pruning
Pot arrangements and hanging baskets
Seasonal flower bedding displays
Irrigation and drainage maintenance
Power washing
Yard clean-up
Budget-friendly Rates
The best thing about our grounds maintenance services is that we offer them at competitive rates. We don't want to be a burden on our clients by charging exorbitant fees. We understand that landscape maintenance is an additional cost to them, so we make sure that we have budget-friendly rates. We can also customize our maintenance plan to suit our clients' budget.

Call us now at 734-453-6773.
We Provide Services to the Following Cities and Towns in MI: