Landscape Maintenance Ann Arbor, MI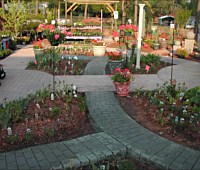 Keeping your landscape in tip-top condition doesn't have to be hard and expensive. You just need to hire a full-service landscape company like Integrity Landscape, LLC We are the leading landscape maintenance provider in Ann Arbor, Detroit, Plymouth, and surrounding areas. We are known in these areas for providing top-notch services. Please call us now to learn more about our comprehensive service offerings.


Our Comprehensive Maintenance Services
Our offered landscape maintenance is not a one-size-fits-all service. Every landscape has needs that are different from the others. Commercial landscapes, for example, need to be maintained regularly so that prospect clients will be attracted to their beauty and appeal. Meanwhile, residential landscapes must be given with proper care so that homeowners and their family members can enjoy the amenities and relaxing ambiance of their outdoor spaces.

If you also want to experience these wonderful benefits, you need to hire a company that can offer comprehensive landscape maintenance services like us at Integrity Landscape, LLC

Here are some of the services that we offer: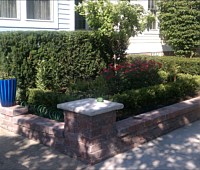 Mowing and trimming. Plants grow, and, like hair, they need to be cut. That's what mowing and trimming do. Doing these regularly do not only keep the landscape clean but also improves the lawn's health.


Fertilization. Various plantings need specific nutrients so they'll grow beautifully. We will customize a fertilization plan that will suit the types of plantings in your landscape.


Mulching. Trees and other plantings will grow healthy if you keep the soil moisturized. We can help you with this by applying organic mulches. Aside from keeping moisture, they can also improve soil condition.


Hedge and tree pruning. These services require removing small parts of trees, shrubs, and other plants so they can grow according to your desired look and design.


Core Aeration. Some areas in Ann Arbor, MI have compacted soil. If your lawn has similar condition, aeration is highly recommended. Aeration is basically perforating small holes in the topsoil, allowing water, air, and nutrients to go deep into the roots. This process makes your turf healthy and resistant to pests and diseases.


Expert Maintenance Service Providers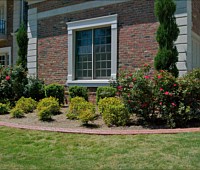 Integrity Landscape, LLC prides itself as one of the leading landscape maintenance providers in Michigan. We have been offering quality and personal service to both commercial and residential customers since 1989. Our crews are trained to maintain high standard of service. They are all experienced and have undergone all the necessary training to become experts in various maintenance tasks.

Our maintenance team has every professional you'll need to get the job done. We have horticulturists, landscape installation experts, mower operators, turf care specialists, irrigation experts, and pest control crews.


Outstanding Landscape Maintenance Service
Our clients are guaranteed of outstanding landscape maintenance services regardless of the size and scope of the project. We can also provide a long list of positive customer testimonials to prove our capabilities in this particular area of landscaping. We are proud members of the Michigan Green Industry Association and the Better Business Bureau.

Hire Integrity Landscape, LLC today. You can always request for an estimate and compare it to the rates offered by other companies in Ann Arbor and surrounding areas. Lastly, don't forget to check our season's specials to get big savings on our services. Connect with us at (734) 453-6773.
We Provide Services to the Following Cities and Towns in MI: