Snow Removal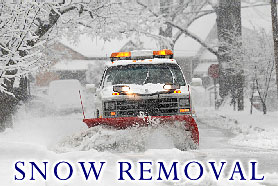 Whenever there is a light snowfall or a big snowstorm, you need to be sure that there will be a company you can turn to, that will help with snow removal. Integrity Landscape, LLC has been consistently providing the best services to residential and commercial customers for over two and a half decades.

We have hundreds of repeat customers as they know they can trust us to provide them with prompt and efficient snow removal services in Metro Detroit area. With us handling the job, you have complete peace of mind and know that you will not be snowed in. We are the one company that focuses on providing you with a worry-free winter.


Round-the-Clock-Services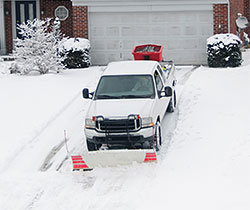 Customers trust us also because they know that regardless of what time of the day or night they need our services, they will receive immediate help. We have the expertise and the resources to provide you with the best services and ensure that your home, office, parking lot or any other spaces are free of ice and snow. Our experienced snow management experts are on call round the clock and will be sent to your location in the least possible time, once you call us.


Cost-Effective Packages
You also have the option to opt for our snow removal packages and it is best to book these before the winter sets in. We also use all the latest weather data & communications-equipment & dispatch our crew promptly to our service locations. Snow clearing can be a major concern for owners of retail stores and offices. We carryout de-icing and snow plowing and ensure that all the snow is removed from your property in the least possible time and the most efficient way possible.


Range of Clients
This ensures your business can get back to normal in the least possible time & that all your clients, employees and the rest of the people in your office building are able to park their vehicles safely in the parking lot. We offer expert snow removal services for: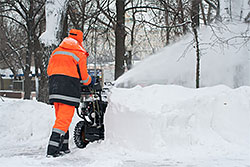 Individual Residential homeowners
Residential complexes (Apartments, Condos, etc)
Retail Shopping Centers
Industrial Properties
Malls
Hotel
Office buildings
Hospitals
Government and Corporate Office Buildings
Church parking lots
Large parking lots

We work in a very focused and meticulous manner and ensure that you receive the best snow removal services. We never cut corners and are very transparent with our working style. When you opt for our services, you will always get the best services at the most reasonable costs.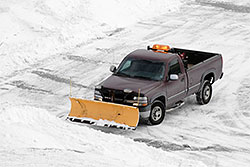 The Customization Factor
What sets us apart from the rest of the companies in the field is our focus on customization. We understand that every customer's needs will be different and provide you with solutions that match your requirement. The materials we use are safe for the environment and for your plants. If you are looking for the best services in and around Plymouth - Canton, call Integrity Landscape, LLC at 734-453-6773 or contact us via this form. We assure you prompt and competitively-priced services.


We're trusted for a reason! Integrity Landscape, LLC is a proud member of the Michigan Green Industry Association.

We adhere to the best business practices and the highest standard of quality in landscape design and installation.



We Provide Services to the Following Cities and Towns in MI: