Custom Decks & Pergolas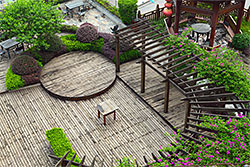 Today, homeowners across the region are using the outdoor spaces in their homes in a much better way. These areas are increasingly being used as entertainment areas that people use to relax with their family and socialize with friends. There are a number of outdoor features such as custom desks & pergolas that can be added to the landscaping, which will add to the beauty and uniqueness of this space as well as add value to your home.


Different Features
Integrity Landscape, LLC is a family-owned company that has been providing the best outdoor features solutions to hundreds of customers across the Metro Detroit area, since 1989. Let's take a look at how custom decks & pergolas enhance the look of your home and add functionality and value to your property.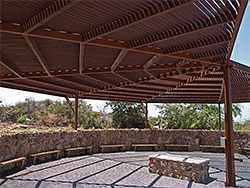 Custom Pergolas - These are extremely versatile and interesting outdoor features and may be attached to the house structure or could be detached and standalone structures that stand in your garden. This structure does not have a completely-covered roof and is semi-shaded. It is perfect for defining outdoor spaces around your property and is ideal for entertaining guests.

A number of companies supply pergolas but only a handful can provide you with custom pergolas, like we do. Every design we create is unique to your property and if you have a particular style in mind, we can create and install that for you. If you prefer that we provide design guidance, we are more than happy to do that too.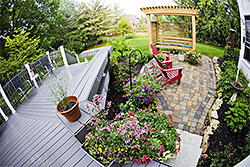 Custom Decks - These low extensions are installed in a yard and are generally an extension of the living or any other part of your home. It's the best way of bringing the outdoors into the indoor spaces and adding an expansive look to your home. You can have French doors opening out onto the deck and this makes the room look very spacious.

We can build and install custom decks for you and can use the kind of materials you need. This ensures you have the kind of deck you like and one that complements the look of your home


Benefits of Customization
There are some distinct benefits to getting custom decks & pergolas for your home, such as: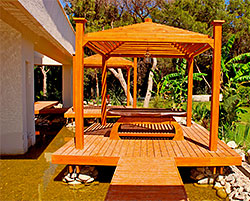 Distinctive look and design
Extend the living spaces
Choose between attached/free-standing structures (pergolas)
Natural & attractive shade cover
Choice of materials (Pressure treated-Cedar-Composite)
Uniqueness in styling and design
The Best Solutions
When you opt for pre-fabricated solutions, you do not have the option to decide the size & styling as well as the additional features (if any), that you require. Customizing your deck adds exclusivity to these structures and gives your home and property the unique look you want it to have. In addition, it adds value to your home and enhances its curb appeal.

It's also important that you have an quality company like Integrity Landscape, LLC to handle the job. For the best custom decks & pergolas across Plymouth - Canton and the surrounding areas, call us at 734-453-6773 or contact us via this form.
We Provide Services to the Following Cities and Towns in MI: