Paver Walkways & Patios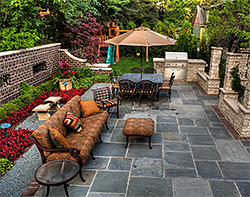 The driveway and walkways on your residential or commercial property are one of the first things that guests and visitors notice. This makes it very important for you to ensure you have well-designed and maintained outdoor spaces on your property. Paver Walkways & Patios look amazingly attractive and add a very distinctive look to your property.

There are a number of different pavers you can choose from, such as brick, natural stone and concrete. Pavers are very strong and durable and the ideal surfacing material for walkways and patios. Homeowners across the region opt for Paver Walkways & Patios and we have the expertise to design and install these to perfection.


Expert Services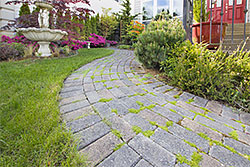 Integrity Landscape, LLC has been providing the best services to residential and commercial customers in and around Plymouth and have a number of repeat customers too. We understand what your specific needs are and then provide you with solutions that fit perfectly into your budget.

The installation is carried out by expert personnel and our experienced supervisors ensure that the work is carried out to perfection. The material you choose will be dependent on your personal preferences as well as the look of other features on your property.


The Best Solutions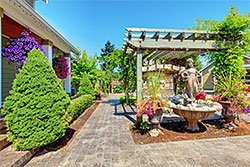 We have experienced designers who ensure that all these aspects are taken into account while providing you the best solutions. Take a look at the different types of materials used for Paver Walkways and Patios:


Concrete Pavers - These are a very strong and durable material and can be used in residential and commercial spaces. The time when concrete used to be dull grey material more suitable for public and industrial spaces is over. The concrete pavers that are available today can add a very unique look to your property and are available in a range of colors and textures. Concrete pavers are easy to maintain as well!


Tumbled Brick Pavers - There is a quintessential charm to tumbled brick and when it is used for Paver Walkways & Patios, it adds a distinct charm to your property. Having tumbled brick pavers on the walkways and patio is a great way of complementing the look and adds curb appeal to your home. Tumbled brick looks earthy and rustic and is very long-lasting too!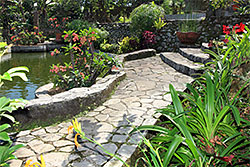 Natural Stone - If you prefer a natural look, the best way to achieve it is to have natural stone pavers. These will look beautiful and last for decades. You can choose from flagstone, sandstone, travertine, limestone as well as a number of other stones. If you prefer non-slip surfaces, you can opt for the unpolished pavers and they will fit perfectly on the walkways as well as the driveway on your property. Stone tends to be a little more expensive compared to concrete and brick, and is value for money.


For the best Paver Walkways & Patios in the Metro Detroit area, call Integrity Landscape, LLC at 734-453-6773 or contact us via this form. We will provide you the best solutions at the most competitive costs
We Provide Services to the Following Cities and Towns in MI: