Custom Landscape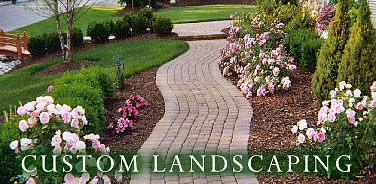 Integrity Landscape, LLC has been providing the best landscaping solutions to customers across the Metro Detroit area for over 25 years. In this time, we have seen the manner in which the tastes of homeowners and landscape trends have changed. Today, the open areas of a property are designed and maintained with as much care and attention to detail as indoor spaces are.


Adding Value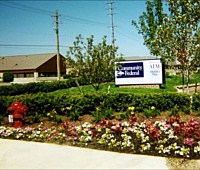 We have the expertise to provide you with custom landscape design options that will take all your specific likings and preferences into consideration and provide a unique-looking space that you will be proud of. A well-designed landscape around your home adds a great deal of value to your property and increases its curb-appeal. Over the years landscape design concepts have changed from just getting a few plantings and lawn installed on the property.


Current-Day Trends
Today, the focus in on unique custom landscapes and we are one of the leading companies in the region that can provide you with the solutions you need in the most cost-effective manner. We are very focused in our approach towards providing our customers with custom landscape solutions that match their requirements perfectly. We ensure that the entire design and installation is well-balanced and has the right hardscaping and softscaping features. We also add a number of other elements to the landscaping, such as: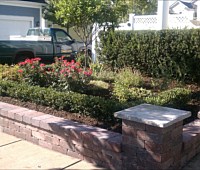 Brick paver patios
Trees, shrubs and hedges
Retaining walls
Custom Decorative Landscape Curbing
Decks and Patios
Pergolas
Paver driveways and walkways
Water features
As well as other landscaping elements
Design Concepts
While we are installing all these features and elements, we never let the design and styling picture out of view. We consider factors such as design and layouts as well as maintenance as these are factors that can impact the look of your custom landscape in the long term. Even as we do all of this, we create through, unique and creative designs that complement the look of your home and fit in perfectly with your budget.


The Focus Point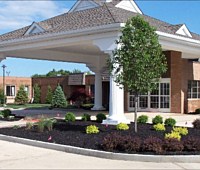 The focus of our efforts is always on creating the perfect look with aspects such as color, texture, materials and visual appeal in view. We also have extremely skilled horticulturists on our team. They have very good knowledge about different types of trees, plantings, flowers and shrubs. We use this knowledge and experience to provide you the best solutions while choosing appropriate trees and plants for your custom landscape.


The Best Services
As you can see, we are very thorough in our approach towards landscape designs and ensure you get the solutions you want within the cost that fits perfectly into your budget. The fact that we go out our way to provide you with customized solutions that work perfectly for your property and your preferences, makes us the preferred custom landscape designers and installers, across the region. For more information about our services, call Integrity Landscape, LLC on 734-453-6773 or contact us via this form.





We're trusted for a reason! Integrity Landscape, LLC is a proud member of the Michigan Green Industry Association.

We adhere to the best business practices and the highest standard of quality in landscape design and installation.



We Provide Services to the Following Cities and Towns in MI: