Landscaping Novi, MI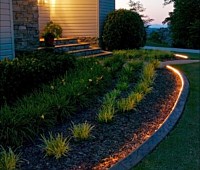 Integrity Landscape, LLC has been providing professional landscaping services to residential and commercial property owners in many cities and towns in Michigan, notably Novi, Detroit, Plymouth and Ann Arbor. We know that a well-designed landscape greatly enhances the overall visual appeal of any home. On the practical side, a beautiful landscape also increases the value of a property and brings pride and joy to homeowners.

Since 1989, we have been creating unique, bespoke landscapes complete with all the features and amenities that our clients want. Whether it is for residential or commercial property, we have the experience and expertise to come up with the curb appeal you desire.


Our Landscaping Services
At Integrity Landscape, LLC, we offer comprehensive landscaping services to cater the needs of our clients, particularly those in the Novi area. Here are the specific services we offer: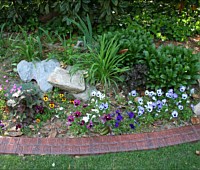 Softscapes. The live, horticultural element of a landscape design is our area of focus. We work closely with you to ensure that your softscape suits your personal preferences, your home's design and your maintenance requirements. Whether you want a profusion of colors, a minimalist line of shrubs and trees, or simply a clean, well-manicured lawn, we have you covered. We have intimate knowledge of horticulture, and we can guide you into choosing the right variety of flowers and plants that will suit your lifestyle. We know the types of plants for a hands-on gardener and what plants are perfect for a busy mom who prefers a low-maintenance landscape.


Hardscapes. We work with every imaginable hardscape element that will complement with your softscape design. Do you want a charming brick walkway? A quaint tile patio? Or, perhaps, a vintage stone wall? We create what you can imagine, or we help you imagine. We have an extensive portfolio to give you endless ideas for hardscape designs in every possible color, material and pattern. We can work on pavers, retaining walls, steps, and walkways.


Water features. The sight and sound of water features greatly enhance the overall impact of any landscape. Choose from an array of water features that we offer -- a quiet pond, a rustling fountain or a cascading waterfall.


Other landscape features. We also install value-added features, such as pergolas, decks, driveways, fire features, among others.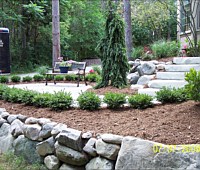 We Create Custom Landscapes
The current trend in the landscaping industry is for unique, bespoke looks that make a property stand out. We keep ourselves updated on the latest trends so we can offer our clients with modern landscape designs and the right features. Moreover, we take pains to get to know our clients well -- delving not only into their design tastes and styles but also taking into consideration their budget and lifestyle. We ensure the right balance of softscape and hardscape while adding high-impact features that would all work together to delight the senses.


Hire the Experts in Landscaping
Twenty-five years of experience in providing classy and seamless landscaping services have made us reliable and trustworthy landscape installers in Novi, MI and neighboring cities.

For a free consultation and quote on whatever landscaping need you may have, call us at 734-453-6773 or drop by our office at 6226 Mercedes Ln, Plymouth MI.
We Provide Services to the Following Cities and Towns in MI: