Residential Grounds Maintenance
Homeowners go through a lot of trouble to ensure that their properties are well-maintained and look attractive and appealing at all times. Ensuring that you have a beautiful home is not just about maintaining the interiors well. It's also about ensuring that the landscaping is maintained equally well. But the latter can be a very tedious and time-consuming task. This is especially true if you have a larger property with expansive grounds.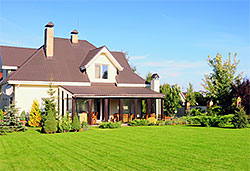 As a matter of fact, even if you have a smaller property, making sure that the lawn in well-maintained and that all the plantings are well-pruned, trimmed and looked after is not a mean feat. In addition, other features in the landscape, such as the hardscaping, water features etc also need regular maintenance, to keep them looking new.


Hassle-Free Maintenance
The best way to save yourself all the hassle is to have an expert and experienced company like Integrity Landscape, LLC handle residential grounds maintenance for you. We have been working consistently in this space for the last 25 years and in this time have provided the best services to customers across the region. Today, we are the preferred company when it comes to any type of residential grounds maintenance services.


Range of Services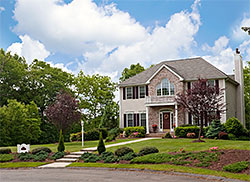 Most individual homeowners, as well owners of residential buildings and numerous home owners associations in and around Plymouth recognize the importance of hiring the services of a professional landscaping company to handle residential grounds maintenance for them. We have the experience and the resources to provide you a range of services such as:


Grass cutting
Fine turf maintenance
Landscape Border / Edging maintenance
Weeding
Hedge trimming / cutting
Seeding and Mowing
Tree trimming
Pruning and cutting
Annual Flower Bedding displays
Hanging baskets / Pot arrangements
Powerwashing
Yard cleaning
Maintenance of sprinkler / irrigation systems
Maintenance and installation of landscape drainage systems
Custom Solutions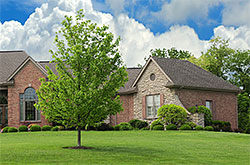 We provide the most comprehensive residential grounds maintenance services at the most competitive costs. We survey the property and the type of hardscaping and softscaping you have and provide you solutions that match your requirements perfectly. This means you get value for money and pay only for the services you really need.

We also have a number of standard packages that you can choose from as required. We are 100% focused on providing you with the highest levels of services at the most reasonable costs. For more information about our residential grounds maintenance services and how we can customize solutions for you, call Integrity Landscape, LLC on 734-453-6773 or contact us via this form.
We Provide Services to the Following Cities and Towns in MI: